Streamline your delivery Of covid-19 VaccinationS
Integrated workflow for wait lists, prioritisation, in-take forms and scheduling for online and offline appointments
BOOKING SOFTWARE TO HELP YOU IMPLEMENT A SUCCESSFUL COVID-19 VACCINATION PROGRAM
Booking & priority registration software for COVID-19 vaccinations

Record medical information including allergies, at-risk conditions, GP name etc

Obtain COVID-19 vaccination consent

Text & email reminders to reduce no shows
Configure for your specific COVID-19 vaccinations, workflow & schedule
Data export to help with data entry into HSE systems
Enable patients to register for a waiting list to help with prioritisation filters
Automatically enable patients to self-declare COVID-19 status within 24 hrs of vaccination
Schedule 2nd & booster shot vaccination appointments
Works on your existing website
€50/month + €100 setup for 1 location for IPU members coupon code COVID. Billed annually.
Streamline your delivery Of covid-19 VaccinationS
BOOKING SOFTWARE TO HELP YOU IMPLEMENT A SUCCESSFUL COVID-19 VACCINATION PROGRAM
Booking & priority registration software for COVID-19 vaccinations

Capture medical information including allergies, at-risk conditions, GP name etc

Obtain COVID-19 vaccination consent

Text & email reminders to reduce no shows
Configured for your specific COVID-19 vaccinations, workflow & schedule
NEW: Data export to help with data entry into HSE system

NEW:

 Enable patients to register for a waiting list to help with prioritisation

NEW:

 Schedule 2nd & booster shot vaccination appointments
€50/month + €100 setup for 1 location for IPU members coupon code COVID. Billed annually.
This demo is an example of the vaccination booking software configured for the 1st COVID-19 vaccination. It is connected to a demo fake pharmacy account and is intended for use by pharmacy staff to view the operation of the vaccination booking software. It should not be used by patients or consumers. Please use fake information and fake PPSN, if testing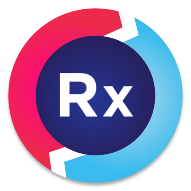 TRAINING – BOOKING ENGINE & COVID-19 VACCINATIONS
This is a training webinar covering the pharmacy services booking engine with a focus on COVID-19 vaccinations.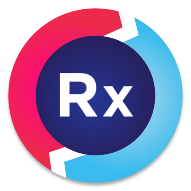 TRAINING – MOBILE APP, WEBSITE AND APPOINTMENTS
Training webinar covering the mobile app, website and booking engine.
We run a variety of webinars covering training and topics of interest to pharmacies. All webinars are free to attend and are open to all pharmacists. Below is a preview of our upcoming  webinars.

Preparing for COVID-19 Vaccinations – lessons learned from the 20/21 flu season
The 20/21 flu season was a difficult experience for many pharmacies. But that experience holds lessons on how to prepare for COVID-19 vaccinations.
In this webinar, we will highlight the issues pharmacists had to contend with and the lessons learned from across our pharmacy customer base.
Lastly, we will outline how the booking engine software has been upgraded to incorporate these lessons helping you to efficiently manage the rollout of COVID-19 vaccinations in your pharmacy.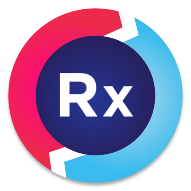 Pharmacy Customer Training (60 mins)
Wednesday, August 11th at 11.15am
Wednesday, August 12th at 3.15pm
Thursday, August 13th at 7.45pm
Reduce time spent in proximity with patients when vaccinating
Social distancing and PPE were a big part of the 20/21 flu season. But equally important was the ability to streamline the delivery of vaccinations. 
Key medical information can be reviewed in advance  – helping you make informed decisions before your patient walks in the door.
Medical information (allergies, at-risk conditions etc)
Contact information (incl PPSN, doctor and company details)
Consent to be contacted
Consent to the vaccination (online consent is accepted)
During the 20/21 flu season, pharmacies (with enough vaccine) were able to schedule patients every 10 minutes and to spend only 60-90 seconds in front of each patient when using the booking software combined with the patient's medical history.
Refill Assistant is delivered as a service meaning the vaccination booking engine will be constantly updated to keep you ahead of the ever-changing requirements you will experience when implementing a COVID-19 vaccination program.