Easy Prescription Service
Make your pharmacy more accessible with a digital ordering, reminder and messaging service
Free to download mobile app for patients
Receive patient orders and messages
Repeat and medication reminders
2-way private messaging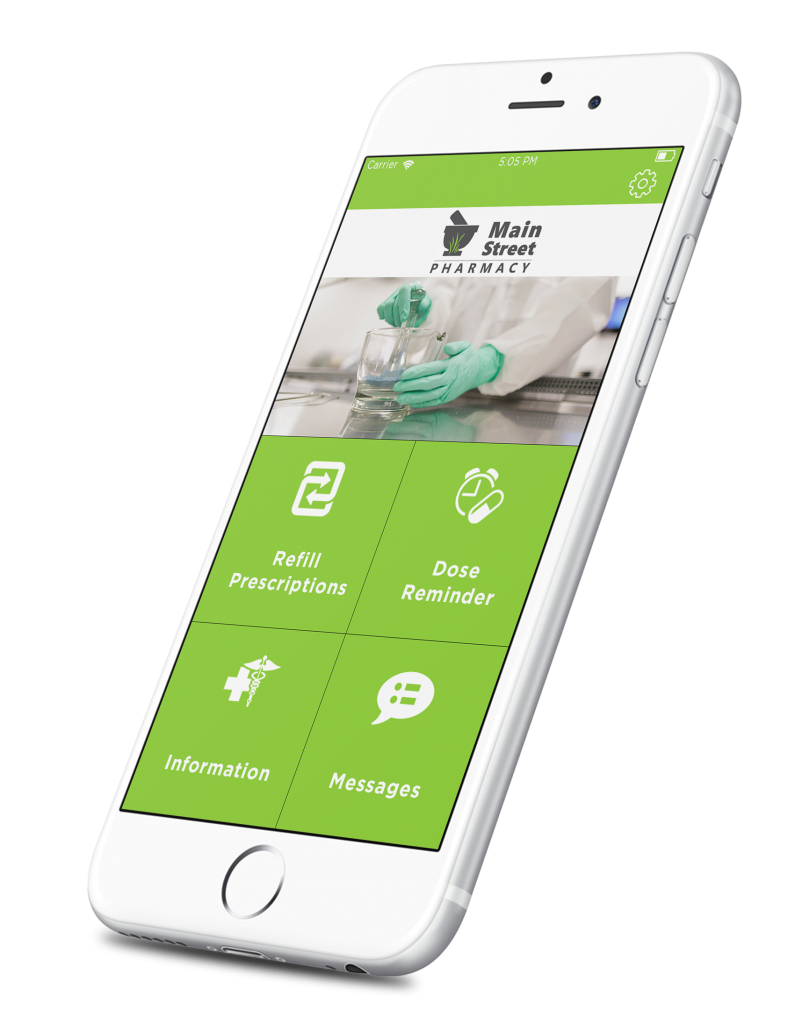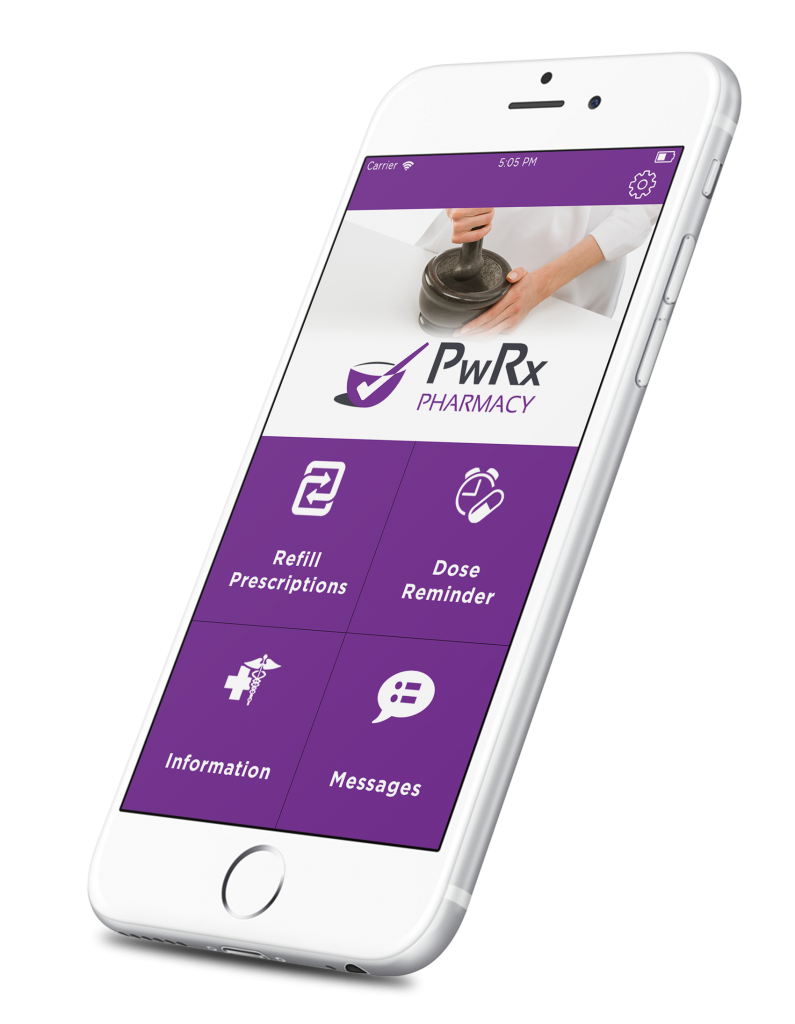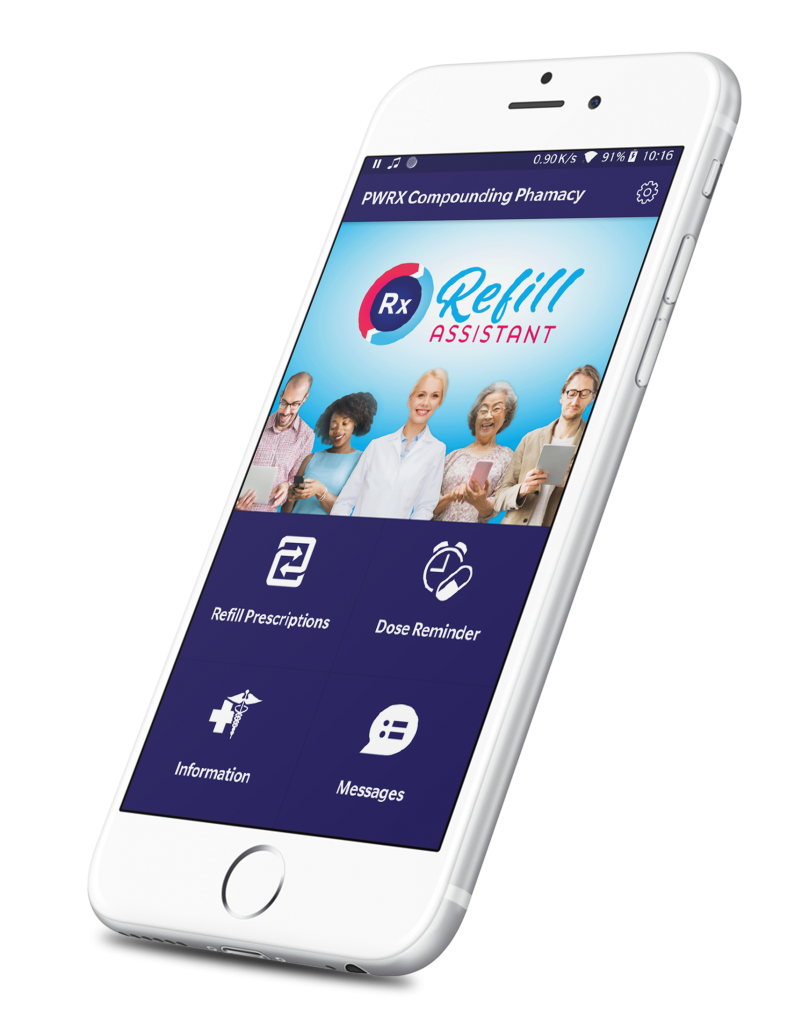 Reduce
Interruptions
Self-service tool for patients to submit and stay informed about their refills.

Enhance
Productivity
Generate reminders, receive refills and message patients automatically from PK Software

Improve refill
adherence
Help patients to refill on time and easily engage with those who don't.

Improve Top
& Bottom Line
Get more refills with less effort.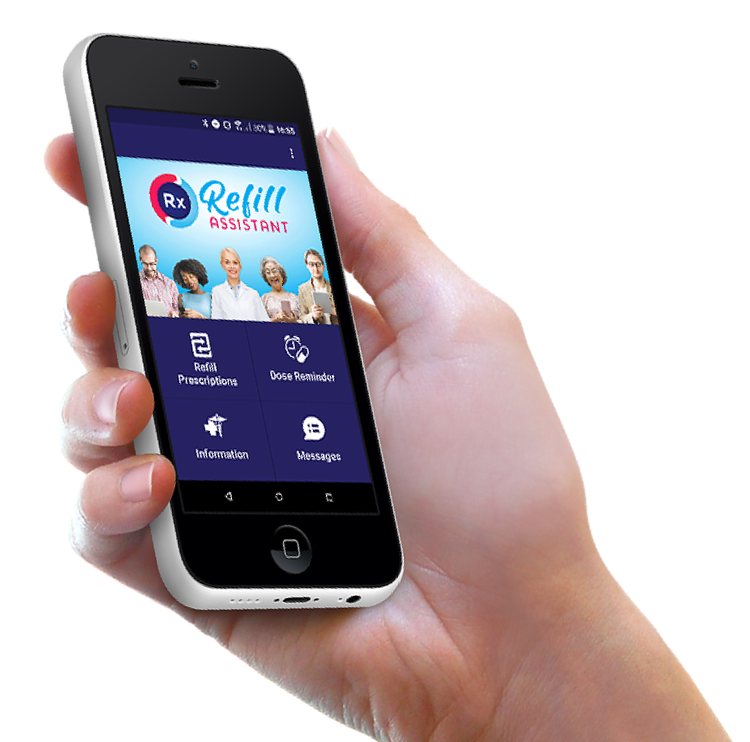 SELF-SERVICE APP FOR PATIENTS
Help your patients manage their prescriptions, set medication reminders and get automatic reminders.

The Refill Assistant mobile app is downloaded by the patient from the Apple AppStore or Google Playstore. Once downloaded, the user enters in a code (generally your 7 digit phone number), whereupon the app connects to your pharmacy portal and assumes the your pharmacy's brand and design. 
Check Out Our Explainer Video
Refill Assistant gives your pharmacy all the advantages of Rx Mobility including PK Software The Compounder Rx integration and simplified lab workflow. Helping you to reduce phone calls and become more efficient.
Install the Refill Assistant App now and see how easy it is for patients to be connected to your pharmacy 24/7.
Step 1: Install the Refill Assistant App on your phone
Step 2: In the app, enter ZIP code 77003 and select PWRX Pharmacy
Refill Assistant is delivered as a service meaning you get a secure and professional online and mobile presence with integrated prescription ordering. We take care of all technical matters such as hosting, GDPR, updates. 
Get Refill Assistant for your pharmacy