Last week the National Immunisation Office held a training webinar on the flu season 2021/22. For the coming flu season, the HSE will offer 3 vaccines:
the Quadrivalent Influenza Vaccine (QIV) manufactured by Sanofi Pasteur for children aged 6-23 months and adults aged 18 to 64 years.
The adjuvanted Quadrivalent Influenza Vaccine (aQIV) manufactured by Seqirus called Fluad Tetra for people aged 65 and over.
The Live Attenuated Influenza Vaccine (LAIV) for person aged 2 to 17 years. This nasal spray vaccine is manufactured by Astra Zeneca.
Who is eligible for a free flu vaccine?
Hopefully, the eligible groups do not get changed by the HSE. The National Immunisation Office highlighted the following groups as being eligible to receive the flu vaccine for free:
Persons aged 65 or over 
Children aged 2-17
Pregnant women
Persons aged 6-23 months and 18-64 at risk of influenza-related complications such as:

Chronic illness
Immunosuppression
Down syndrome
Children with neurodevelopmental disorders
BMI over 40
Household contacts of those person meeting criteria a, b, c and d.
Out of home carers for those person meeting criteria a, b, c and d.

Residents of long-term care facilities
Heathcare workers
People in regular contact with pigs, poultry or waterfowl.
The definition of carers is much tighter this year than last. It is worth looking up the latest HSE information about at-risk groups.
Setting up an automated booking system
There are various aspects to an online booking system that need to be considered in advance of the flu season including content set up, intake form set up and flu operations. 
The booking system should inform the patient about the relevant vaccination including contraindication, precautions and links to relevant HSE resources and leaflets.
To simplify operations, a second and connected appointment type should be set up 4 weeks apart if administering

LAIV to previously unvaccinated children aged 2-8 years.
QIV to children aged 6 months to <9 years who have never received a flu vaccine; have an unknown vaccination history or have a high risk condition listed by the HSE.

The intake form should include enough information to help you determine:

If the person is entitled to a free vaccine or not
Which vaccine to administer
A risk assessment of the patient.

Decrease no-shows with automated confirmation messages and reminders
If using a wait list, consider a booking system with tools to help you communicate en-masse with patients.
In the absence of a signed GDPR sub-processor agreement, your pharmacy is not GDPR compliant. You should be automatically offered a GDPR sub-processor agreement from your booking system provider. If not, ask for one.
Intake form considerations
The contact information required of the includes:
Contact det

ails including name and address

PPSN

Email and/or mobile phone number for confirmation and reminder messages.
GP Name:
Date of birth:
Answers are required to the following NIO criteria for assessing a person's eligibility for a free flu vaccine. 
Are you pregnant?
Have you any of the following chronic illnesses which puts you at risk of influenza related complications: chronic heart, liver, neurological, renal failure or respiratory diseases; diabetes mellitus; or haemoglobinopathies?
Are you immunosuppressed due to treatment or disease (including cancer, asplenia or hyposplenism)?
Do you have any condition that can compromise respiratory function (eg spinal cord injury, seizure disorder or neuromuscular disorder?
Do you have Down syndrome?
Are you morbidly obese with a BMI over 40?
Are you a household contact of a person with a chronic health condition or Down syndrome?
Are you an out-of-home carer for a person with a chronic health condition or Down syndrome?
Are you a healthcare worker?
And lastly information is required on the day the vaccination itself.
Are you allergic to eggs?
Have you ever had an allergic reaction to any previous vaccination?
Have you ever suffered an anaphylaxis attack?
Have you thrombocytopenia or any coagulation disorder?
Have you had breast surgery affecting lymph nodes?
Please list any current medications or allergies:
Please list any long-term health conditions:
Please list anything else you want the pharmacist to know:
Flu Operations - getting ready to vaccinate
Now that everything is ready on your end and vaccines have been scheduled for delivery, what else should you consider to make things as efficient as possible? Based on our experience of last years flu season (and of course COVID), the following items are things to consider:
1 Prepare for shortages
Getting a vaccine to market is a complicated process with a supply chain to match. Pharmacies are at the end of the supply chain and can be adversely affected by problems. Like the global chip shortage impacting car production, the flu vaccine may go on allocation. When planning it is prudent to plan for shortages and missed deliveries.
2 Keep it simple
Keeps things as simple as possible. Put in place a single system to manage bookings and wait list registrations. It could be pen and paper, an Excel file, or a booking system.
3 Automate
Enable patients to self-schedule and complete a booking online. Automate as much as you can: booking, appointment confirmation, appointment reminders. We have learned a lot from the previous flu and COVID-19 vaccinations. Look out for new features to further automate your process.
4 Wait List Registration
Increasingly patients want to be secure in the knowledge that they are on the waiting list for the flu vaccine. Put in place a method for patients to self-register on a flu vaccination waiting list.
5 Get patient medical details in advance
Capturing the patient's medical history, allergy information and other pertinent information has proved to be essential. As criteria changed, pharmacies expanded their use of medical history questionnaires to quickly identify and prioritise at-risk persons, make contingency lists and prepare for specific patients.
6 Use a single system
Enter all walk-in, phone or online waitlist registrations and bookings into the single system. Again keep it simple with everything in 1 place easily accessible for all. Of course, please be mindful of GDPR.
7 Prioritise patients
In every season and for every vaccine type, patient cohorts will be prioritised differently by the HSE. For example, the HSE definition of a carer is different for the 2021/22.  Registered waitlist are a good way to both prioritise patient groups in advance and to implement contingency plans.
8 Schedule after vaccine delivery
A consideration for the early stages of the flu season would be to delay schedule patients n confirmation of vaccine delivery quantities or, if possible, upon receipt of the vaccines.
If implementing an automated scheduling system without a waitlist function, limit the available appointment slots. Make sure the number of bookable appointment slots is less than the delivered or ordered vaccines.
10 Go Paperless with Informed Consent
Go paperless. Obtain informed consent and completed medical intake forms from the patient in advance to reduce paperwork and increase throughput.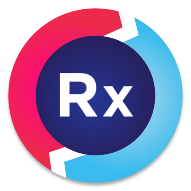 FLU SEASON 2021/22 – BOOKING ENGINE UPDATES
This is a webinar covering the pharmacy services booking engine with a focus on the flu season 2021/22. Also covered will be the latest updates implemented following feedback from our customers about COVID-19 vaccinations.